Iran will succeed in "turning" the table of alliances in favor of "Amiri" and "Maliki" .. The most affected will be "Sadr"
Wednesday, May 30, 2018 at 08:49 AM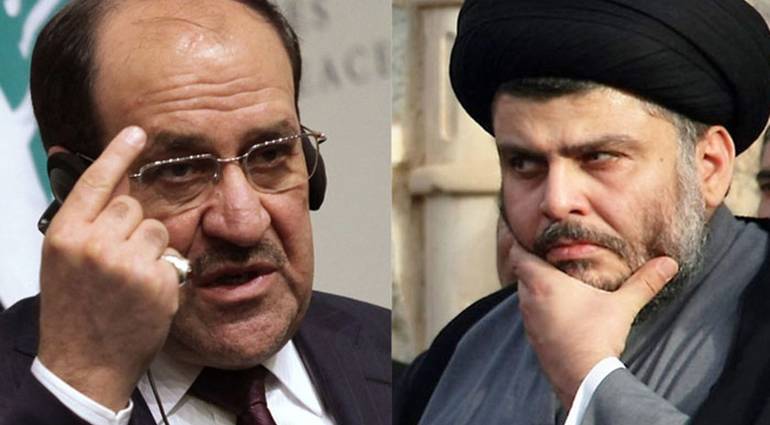 Follow-up / Sky Press
Al-Arabi newspaper reported in a report that the Iranian embassy in Baghdad succeeded in turning the table of alliances in favor of the leaders of the coalition Fatah Hadi al-Amiri and the rule of law Nuri al-Maliki in a move that threatens the efforts of Sadr's leaderMoqtada al-Sadr to form the largest bloc .
The newspaper said in the report that the understandings revealed by the alliance of "moving", led by Moqtada al - Sadr, last week, with different parliamentary blocs for the largest parliamentary bloc formation, it is threatened not to check after the recent success of the second camp, led by head of a coalition of "state law " , Nuri al-Maliki, and the head of the alliance, "Fatah", Hadi al-Amiri, who finally succeeded in attracting a large number of small blocs, as well as the intersection of Sunni Arab blocs, and other Kurdish alliance with him.
skypressiq.net